Here today torn tomorrow
Soccer season over for senior after ACL injury
   Sitting on the ground and shaking uncontrollably, he tries to get up. He can't move. The pain starts seeping into his brain as he recognizes his knee is damaged.  
   As a senior defender, it's hard to protect yourself and the goalie. The defender's job is to try to keep the ball in play and to kick it hard to the other side. Little does he know, his soccer season is going to be over soon. Soccer is his life
   "It sucks; the fact that I can't play for the rest of the year," Paden Benham said.
   Paden's soccer season is officially over after finding out he tore his ACL; the tissue that connects the thigh bone to the shinbone, at the knee. It was the second game of the year at  Kennedale High. When he went for the ball and tried to block it, his leg twisted like knotted snakes. 
   "It hurt so bad. I can't even describe it well because of how painful it was," Paden said.
   Paden fought off feelings of bitterness and sadness when the doctor broke the news to him that he couldn't play the rest of his senior year, Paden decided to stay positive.
"I just thought about what I was going to do now," He says.
   Paden knows this will negatively affect his soccer career his senior year.
   "I don't get to play and help my team win state," Paden says. "This is my first year not playing in [the] playoffs which is devastating."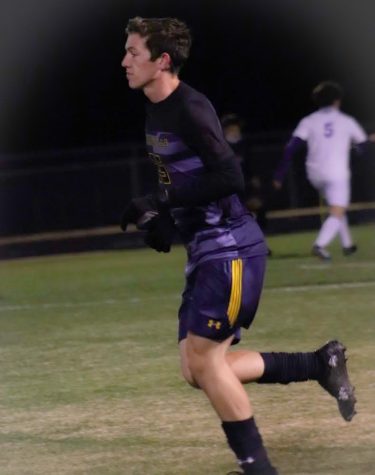 The feeling of not being able to play for the rest of his senior games is very upsetting for Paden. 
   "I've played soccer in general anytime I could and any offer I had," Paden said. "I didn't expect my senior year to go like this. It's basically a nightmare." 
   Paden plans on playing soccer in college but most likely not right away.
"I'll be taking a year of academics first to let it heal all the way and then I'll be more confident," Paden says.
   Assurance is what Paden needs to go back in the field mentally prepared.
   "It's just going into my head thinking it could happen again as I go for the ball," Paden said.
   He has a long road ahead of him to get back to playing soccer.
   "It's going to take nine months to recover after the surgery and I need a lot of therapy to get it stronger for when I go back in; if I do," Paden says.
   "This is what I hope nobody else goes through," Paden says. "My best year of high school was turned upside down in the span of an eighty minute game."