New year, new season, new team
Tension soars high as team prepares to battle Eagles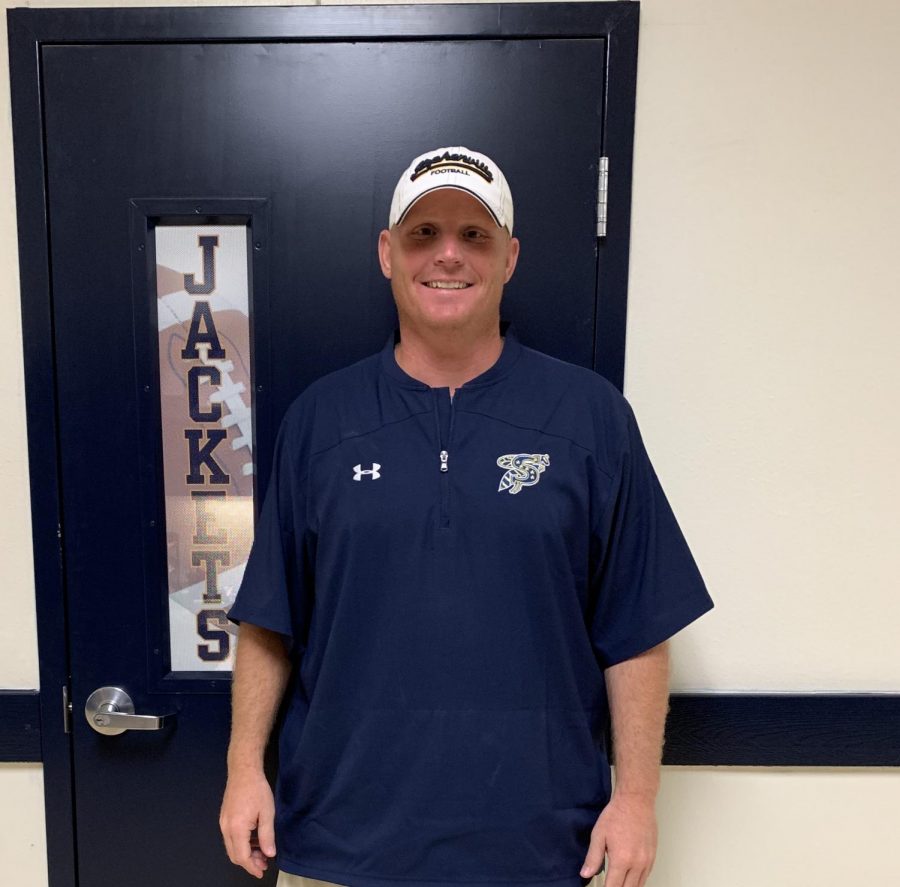 Kailei Pritchard, Alfonso Moreno, Sports Reporter
August 29, 2019
  It's a new year, a new season and a new team for Stephenville, Texas. With the first football game right around the corner,  tension is roaming the halls for our football players to succeed greatly. This week the Yellow Jackets will be going head to head against the Argyle Eagles in our first football game of the season. This season, Stephenville is welcoming a new "Head Coach" to the mix. 
   Sterling Doty is the new Head Coach for the Yellow Jackets. He has been coaching for 13 seasons this year, 7 seasons in Abilene and 5 seasons in Magnolia. He is very excited about being at the high school and working with our football program.
   "It is a great opportunity to to come into a very successful, heavy tradition based program," coach Doty said. "With one of the best fan bases in the state of Texas."
   Coach Doty jumped in head first at the high school on February 28th and started to grow his relationship with the students. Doty brought along six colleagues he has worked with in the past and has grown the football program with the additional new coaches. 
   "This town is extremely passionate about their football," coach Doty said. "I'm very fortunate to get to come work with the great kids of Stephenville, Texas."
   Over the past couple of months, coach Doty has been training the boys and making sure they are improving at every practice. 
   "It's been a lot of work, but very rewarding. We are very excited for the town to see what we put out on the field," coach Doty said. 
   The Argyle Eagles are ranked number 3 and Stephenville Jackets are ranked number 20 in the state of Texas. Argyle seems to be a big challenge ahead for the Jackets. Coach Doty has faith the boys will go out on that field and play their absolute best against Argyle. At the kick-off when the ball lifts off the foot, it is all up to the boys to apply their finely tuned execution and effort. 
   "We have a great challenge in front of us," coach Doty said. "But we are prepared and ready to get after it."   
    Coach Doty believes the playing field between both teams is just about even. He has high expectations for the boys this season. He believes if you have a great week of work, you are going to progress and give yourself an opportunity to be successful. 
   "Whatever happens will be a learning experience," coach Doty said. "We will get better from practicing and working out no matter what the outcome is."
   This Friday night come out and support your very own Stephenville Yellow Jackets as they kick of this season with a great new set of players. 
   "We are excited to be kicking things off," coach Doty said. "We hope to see the stands full and everybody getting loud and proud for our Yellow Jackets."