Season Ends with Determination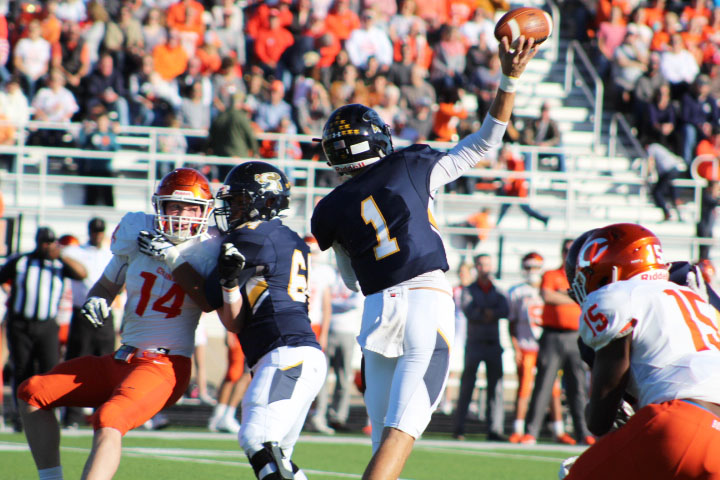 A low scoring game throughout the halfs begins to come to an end after a fumble recover is picked up by a Celina player to end hopes for Stephenville to advance. As the scoreboard counts down to zero, the Stephenville Yellowjackets watch Celina's players celebrate their win and take home Area. After a big loss, Stephenville goes home and wastes no time beginning offseason to prepare themselves for the upcoming season.    
  There was no doubt each player left it all out on the field, but some won't be able to leave it all out again. The majority of the team consists of seniors and will leave behind holes that will need to be filled. Although the seniors will graduate this spring, the team is ready to work towards their goal for next fall.
  "We will be a totally different team but we will bring a lot of new things to the table," junior defensive end Austin Stidham said.
  The underclassmen have a lot of work to do but we're appreciative of the things they learned to keep them at their best levels.
  "It was a fun ride with all the seniors. There work ethic was really good to watch and learn," Stidham said. "We have a lot of work to do to get closer to our goal which is winning state."
 The Yellowjackets had some high expectations after reaching semi-finals and finishing the 2017 season with a 12-3 streak.
  "It was a good season, but I got a lot of things to work on that could benefit myself and my team," Stidham said. "We were disappointed with not making it very far but also very thankful for the opportunity to be in that position."
   Junior defensive lineman Daniel Luna says their pre-season hopes were different than expected but won't waste any time getting better for next season.
  "We expected to go farther than we did, but the team who wants it the most will always come out on top," Luna said. "We're going to work hard during the off season and create bonds with the new guys coming up. Our goal is to always play to the best of our ability as a family of brothers, and show out for our community in a way we've always have."