Jackets QB injured during Homecoming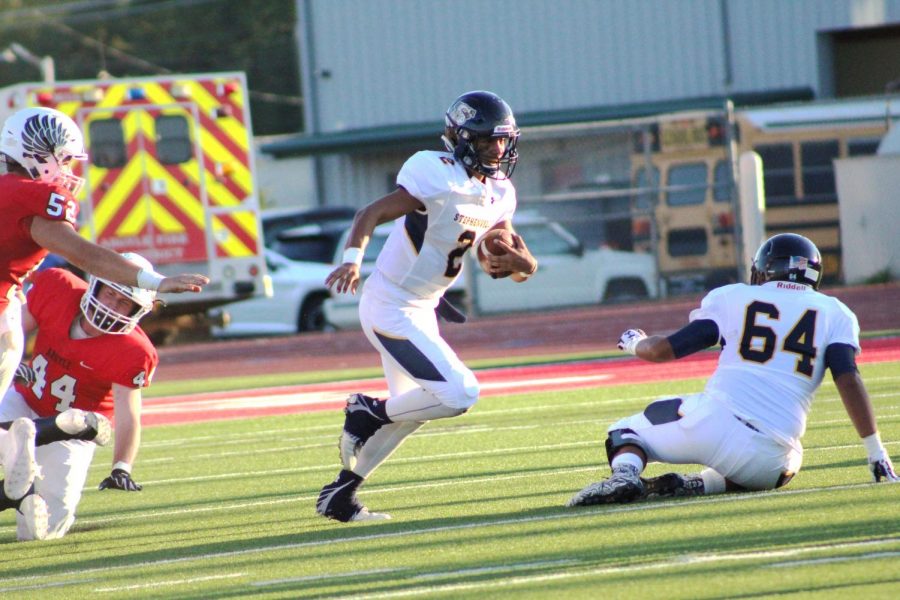 Sydney Russell
September 28, 2018
It was homecoming for the Jackets when suddenly QB Cole Stanley dropped on the field and all the can fans went silent. "I thought he would bounce right back up," head coach Greg Winder said. "But that wasn't the case."
  In the fourth game of the season, junior QB Cole Stanley, broke his second and third metatarsal in his right foot.
  On the field, the injury came as a shock to Stanley that it was anything more than just a minor injury.
  "When it first happened, I thought it was just a turned ankle, but as soon as I tried to put weight on it, I knew something was wrong. I went to the ground immediately," Stanley said.
  During halftime, Stanley went and got some x-rays done and found out he'd be out for six to eight weeks, with surgery. To Stanley, this was difficult to hear.
  "Not being able to play the game I love with my team for a while kept running through my mind over and over," Stanley said. "It was really tough."
  Although Stanley can't play, he still has Kade Renfro's back and wishes him the best.
  "Kade is one of my good friends," Stanley said. "I'll be there for him as much as I can be. I have confidence in him, and he's got the team behind him and all of our support."
  Overall, to Stanley, the most important thing is that the team plays together and wins their games.
  "It doesn't matter if it's Kade or I," Stanley said. "We just have to win games as a football team."