New QB (article)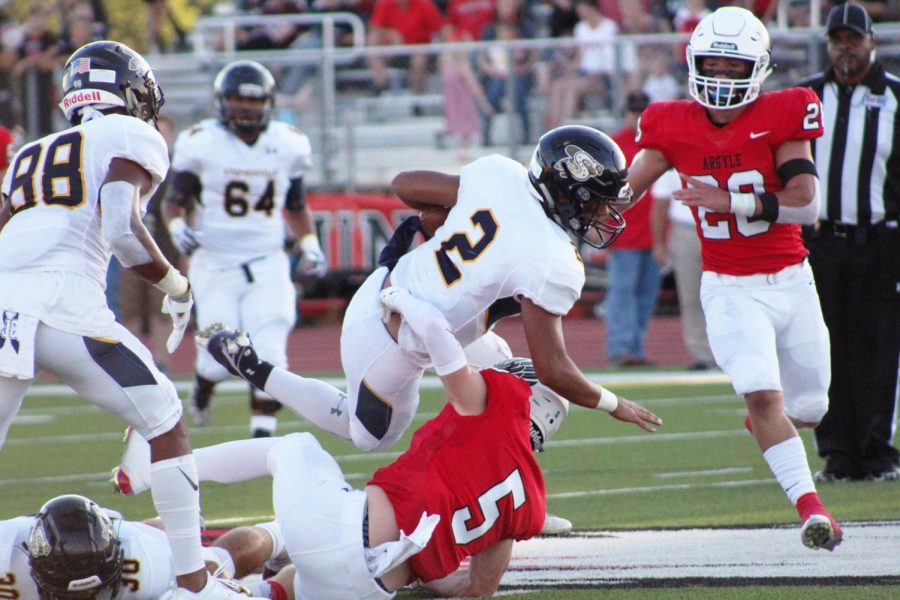 Sydney Russell, Sports Reporter
September 7, 2018
No I in team
Stanley leads with his band of brothers
By: Sydney Russell
  Cole Stanley has been playing football for as long as he can remember. The most important thing for him is the relationships he makes with the people on his team. A band of brothers.
  "It's not just an individual leading, it's about the team being a band of brothers and leading together, fighting for the person next to you," Stanley said. "That's what it's all about."
  Last year, Senior Easton Jones was the starting quarterback for the Jackets. Jones had a total of 3493 total passing yards and 4 touchdowns. He graduated, and new Junior QB Cole Stanley, will be taking his position for this season.
  This year, Junior Kade Renfro was brought up from JV and is now shadowing Stanley. Senior Josh Cox and Senior Grady Smith both played with Renfro and now play with Stanley on varsity.
  "Cole is new for us and starting is new for him, he's really positive and outgoing to his teammates and so far we haven't had a problem with it," Cox and Smith said.
  Last year, Stanley, backup quarterback to Easton, realized something.
  "Easton and I are really good friends and after a year of backing him up, you see how it's really not about just one person leading," Stanley said.
  When out on the field, the biggest difficulty for Stanley is to keep his feelings out of the equation and not let mistakes affect his next move.
  "For me, the biggest challenge is keeping my emotions together," Stanley said. "You can't get down on yourself about a bad play or a bad series. You just have to suck it up, bow your neck, and make up for it on the next play or drive."
 This year, Stanley has the pressure on him to own up to Jones' who brought the Jackets to AT&T stadium in the semifinals.
  "We will have to see how far we go, he has big shoes to fill but there's no reason why he can't do it," Cox and Smith said.