Swinging for Regionals
Golf team prepares for the regional tournament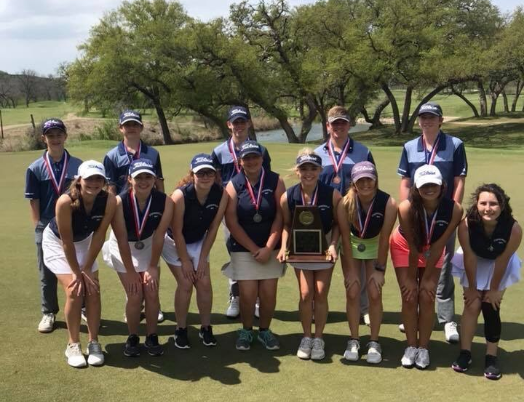 It's a cool morning with a nice, calm breeze. A golfer is holding his driver club with the intention of hitting the ball as far as possible, with just the right angle, to get it in the hole. He swings, the ball flies.
  The Stephenville golf team has competed well this season and hopes to have some competitors make it to state.
  Golf has been preparing for the regional meet at Lubbock on April 25-26. The golf team prepares for their tournaments by practicing everyday after school at Legends Golf Course.
  "My team practices every day and qualify once a week which consists of playing 9 holes keeping an accurate score. We hit range balls at the range, practice putting on the putting green and play holes," Coach Williams said. "Coaches keep an overall average of nine holes including qualifying days and tournament days. Players are arranged in order of average for each tournament 1-5."
  Yellow Jackets and Honeybees played at district April 2-3 and came home happy with their results. The girls team placed 2nd in our 8 4-A district this year for the second time. The top two teams from the regional tournament will advance to state.
  The team goes to special activities to bond together.
   "Taking the golfers to out of town overnight tournaments where you get to experience team bonding and get to know the players on a more personal level. Doing special activities such as "Main Event" and "Escape Room" with the team," Coach Williams said.
  Coach Williams says having the right mindset and being dedicated makes you a good golfer.
  "Dedication to practice every day and play as much as possible. Good golfers have a passion for the sport and want to practice and play as much as possible. Physically a golfer must be in shape to walk 18 holes. Mentally they have to overcome anger and frustration to keep their mind in the game. A good golfer must be smart and make good decisions about their selection of clubs and location of shots on the golf course."