Lifting for State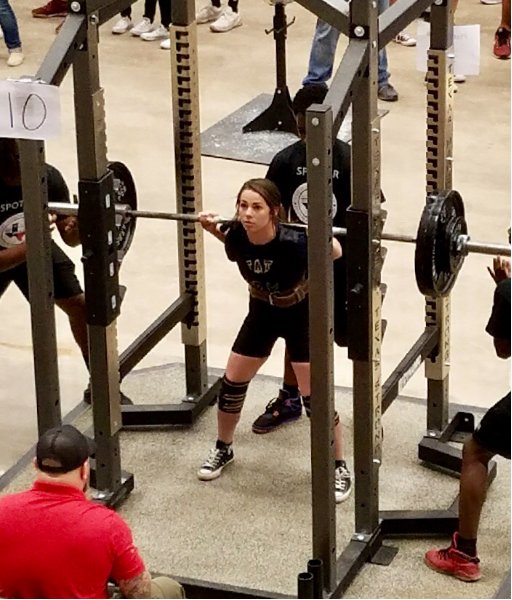 Walking in the gym and seeing weights on racks with lifters doing their best to max out is what Stephenville powerlifting is all about.
Boys and girls have improved in their lifts and have placed very well. Girls powerlifting has 7 of them in regionals who all placed. Jessica Ebeling won first place and Blaine Gluck took second as both qualified for the state tournament in Waco. Boys send Issic De La Cruz as the only Yellow Jacket who will be competing for the boy's powerlifting team in regionals.
Norma Hernandez, a Honeybee lifter who competed in regionals, said curiosity has helped her improve..
"My curiosity in how much better I could be is a big part of competing. Most importantly, seeing how proud my mother and coaches are also helps me push myself to being better," Hernandez said.
Although she didn't qualify for state, Norma is pleased with her season and is looking forward to next year.
"I knew I had to compete in everything and even though I didn't make it to state I still tried my best,." Hernandez said.
Jessica Ebeling is proud of how well she did in regionals and is excited for the state meet.
"Honestly, where I placed at regionals is the best feeling ever, and to be able to go to state again is a fantastic feeling," Ebeling said.
Ebeling finds the adrenaline a big part in how she does and will be training for her state meet.
"The adrenaline, I get before I lift keeps me going and helps me compete better. I go to school at 6:30am and work from there. I'm usually nonstop in the weightroom and we workout 3 days a week to stay in a good rhythm," Ebeling said.
Issic De La Cruz will be competing at regionals and hopes to place well in order to attend at the state meet.
"I will be training hard all week to help me become better and do more. Knowing there is competition for advancing to state helps me push myself to do more than what I think I can do," De La Cruz said.